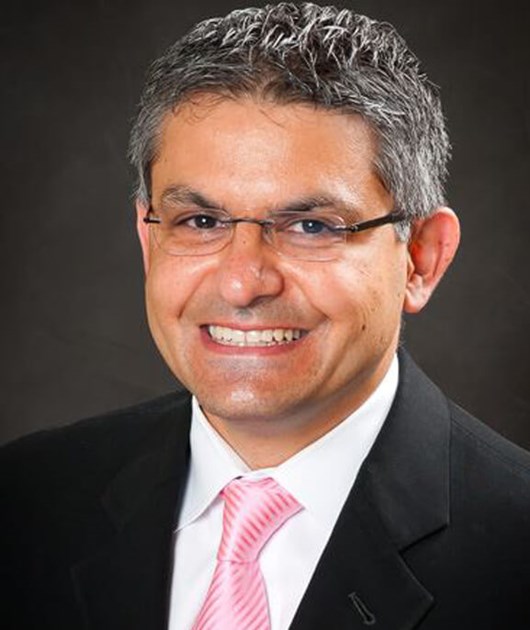 Board certified plastic surgeon, Dr. Allen Gabriel understands that plastic and reconstructive surgery provides a unique opportunity to deal with a wide variety of needs ranging from addressing congenital anomalies, to breast reconstruction following mastectomy, to aesthetic procedures such as breast and facial cosmetic procedures. A member of the American Society of Plastic Surgeons, Dr. Gabriel has the extensive training and education that make him an excellent choice for Portland area patients.
In 2001, Dr. Gabriel was chosen by the prestigious Loma Linda University to join the Integrated Plastic Surgery Residency Program. While at Loma Linda University, he volunteered on a medical mission to Ethiopia with Operation Good Samaritan. In addition, he served on several leadership committees and was the chief resident prior to completing his residency. In 2007, Dr. Gabriel was selected by world-renowned plastic surgeon Dr. G. Patrick Maxwell to enter a Breast and Aesthetic Surgery Fellowship in conjunction with Baptist Hospital in Nashville, Tennessee. Completion of this program provided him with advanced training in breast and aesthetic surgery.
Dr. Gabriel is one of the few medical students in the country to have received the prestigious Humanism in Medicine Award. This award lead to the creation of the University of Nevada's Humanism in Medicine Honor Society, of which Dr. Gabriel is still an active member. During medical school, he was involved with both clinical and basic science research, earning several research awards and publications prior to graduating. Dr. Gabriel is board certified in plastic surgery and has been invited to speak nationally and internationally on breast and aesthetic surgery.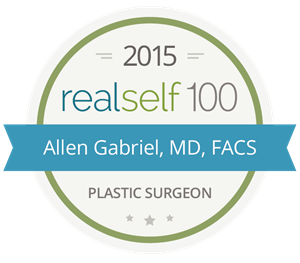 Vancouver, WA – February 24, 2016 – Local physician Dr. Allen Gabriel is one of 100 doctors in the nation to receive the prestigious RealSelf 100 Award, out of nearly 13,000 board certified specialists with a presence on RealSelf.
Dr. Gabriel is a Fellow of the American College of Surgeons. The letters FACS (Fellow, American College of Surgeons) after a surgeon's name mean that the surgeon's education and training, professional qualifications, surgical competence, and ethical conduct have passed a rigorous evaluation, and have been found to be consistent with the high standards established and demanded by the College. Dr. Gabriel is also a member of the following prestigious organizations:
American Board of Plastic Surgery
American Society of Bariatric Plastic Surgeons
American Society of Plastic Surgeons
California Society of Plastic Surgeons
Since 1995, Dr. Gabriel has authored more than three dozen abstracts and chapters in peer-reviewed publications. Some of these articles are available online and we invite patients to browse them. They include articles on liposuction, tummy tuck, breast anatomy, and breast embryology.
Dr. Gabriel takes pride in having open, honest conversations with his patients. He understands that listening to a patient's needs is important in making the right recommendations for the individual. During every personal consultation with Dr. Gabriel at our Vancouver, Washington office, will listen carefully and provide honest feedback without making the patient feel rushed or pressured into surgery.
Dr. Allen Gabriel Privilege