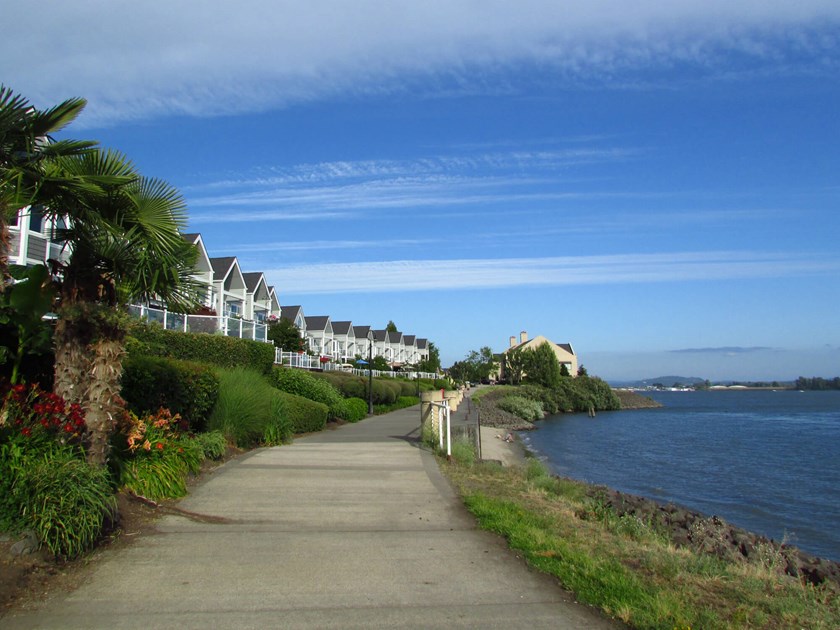 About Columbia River Trail
Columbia River Waterfront Renaissance Trail connects downtown Vancouver to the waterfront along a peaceful, well-maintained path. Starting in downtown Vancouver, visitors can enjoy a stroll through historical sites like Fort Vancouver, Pearson Air Museum, Providence Academy, and the Old Apple Tree. Art enthusiast can enjoy work like the Vancouver Monument, Ilchee Bronze, Wendy Rose, and other outdoor art. Those who want to enjoy a longer walk, can keep going from downtown Vancouver to Marine Park and Wintler Park. The staff at PeaceHealth Medical Group Plastic Surgery enjoy visiting the shops and restaurants of Columbia Shores and the Kaiser Viewing Tower and Shipyards. Visitors can stop at the 26-acre Marine Park or continue on to the 12.5-acre Wintler Park. Walking, biking, or skating along the Columbia River Waterfront Renaissance Trail is the best way to experience the natural beauty of the Pacific Northwest.
For more information, visit www.visitvancouverusa.com/listings/Columbia-River-Waterfront-Renaissance-Trail/1952.
Driving from Columbia River Waterfront