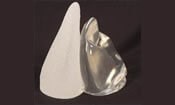 "Game Changing" Breast Implant Approved by FDA
Many women considering breast augmentation or reconstruction procedures shy away due to fears that their implants may rupture and leak. Others worry that the implants will not look or feel natural, or might quickly deform to give a ripple appearance. Learn more.
---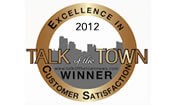 PHMG Plastic Surgery - the Talk of the Town!
Congratulations to PeaceHealth Medical Group Plastic Surgery Team! They received the 2012 CMUS Talk of the Town Customer Satisfaction Award. The award was created to showcase companies that excel in serving their customers and getting their high marks. View the rating
---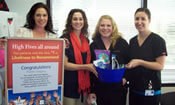 Plastic Surgery Gets a High Five
Plastic Surgery was rated the highest by PeaceHealth Medical Group patients, as being the clinic they are most likely to recommend. This award was achieved by the plastic surgery team being dedicated to creating an excellent experience for every patient, every time!
---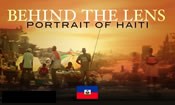 Gabriel Team Returns from Haiti
On the morning of May 7, Dr. Allen Gabriel's team embarked on what was their third visit to the Haitian capital Port Au Prince and Hopital Adventiste since the nation was ravaged by an earthquake back in January 2010. They have now returned. Learn about their visit on this blog, and watch KPTV's video on the visit.
---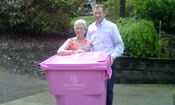 First Pink Recycling Cart Delivered!
The first Pink Lemonade Project cart was delivered on May 2. WCI Driver Brian Roark and Supervisor Jon Wooten handled the delivery to Sherry Stose in Ridgefield. The remainder of the initial orders should be going out to the field over the next week. Pink recycling cart sales will raise visibility of Breast Reconstruction Rights for cancer patients locally. Read original press release.
---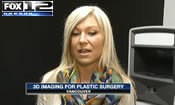 VECTRA on Fox
KPTV recently ran a video on the new VECTRA 3D imaging. See the video on our YouTube page. Also: learn more about Vectra 3D Aesthetic Simulation in this video, and visit our Vectra web pages.
---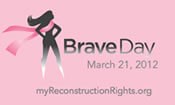 City of Vancouver Declares BRAVE Day
On March 12, the City of Vancouver approved a formal proclamation declaring Wednesday, March 21, 2012 as "Breast Reconstruction Advocacy Victory Event" Day or "BRAVE" Day. Read the press release or learn more details at www.braveday.org.
---
Hope & Healing Shopping Event a Great Success!
The Pink Lemonade Project's Hope & Healing Shopping Event on December 10, at Downtown Nordstrom in Portland, was an amazing event. After tallying the final numbers of the evening we had a total of 66 people attend and raised $6,490! Thank you all for your time and donations to make this so successful! Read the Columbian's article.
---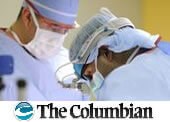 ---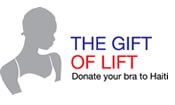 Donate Your Bra to Haiti
The Gift of Lift bra donation program allows for our patients and the community to donate their slightly used bras or new bras to a good cause, the women of Haiti. Every year plastic surgeon Dr. Allen Gabriel goes to Haiti to provide medical care. This year he wants to take bras along with his medical supplies. Learn more here.
---